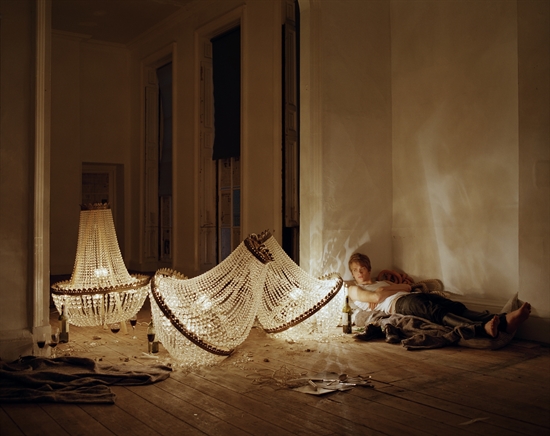 I spotted this image during the week, and I just had to post..
It is an image by British photographer Tim Walker, b 1970. Entitled  'Tom Guinness with Chandelier Chards' it was taken in 2010.
It resonates with me for so many reasons, elegant, luxurious and de-constructed.
It's so outrageous in a sense that such a beautiful chandelier would just be let  drop on the floor to smash, but I love it all the same. There is such a sense of luxury attached to that concept in its self really. The craziness is what I like, I guess..
I hope one day I can afford to have my chandeliers smash on the floor of my castle!!
I think there should always be a sense of the theatrical and crazy in interiors and life!
K
xx